Top 7 Air Purifiers in Singapore
Best In Singapore, 9 months ago
1
17 min

read
67
Why you need air purifiers in Singapore right now?
Air pollution is a legitimate health hazard. In major cities across Asia, environmental pollution caused by rapid industrial growth, crop burning exhaust from factories and vehicles has taken a dire toll on Mother Earth. As a result, haze and smog have become the bane of many countries.
While we can certainly start by changing our consumption habits by recycling, or opting for eco-friendly products, such actions take time to have a positive impact on the environment.
In Singapore, we deal with serious haze issues yearly. And more recently, the coronavirus pandemic. Elderly and young children are most at risk for severe respiratory problems. Because of this, most people scramble to buy an indoor air purifier. But what about those months where we are not plagued by the haze? Most of us think that air pollution exists only outdoors, but the truth is that many allergens are found indoors as well, and as just as damaging to our health. This is why breathing in clean indoor air is key to long-term respiratory health for everyone.
If you're considering an indoor air purifier, let us outline the obvious benefits for you. The air around you will be cleaner, which means less dust and allergens. This reduces the chances of getting respiratory diseases and airborne infections. Proper air circulation discourages mold spore buildup which could destroy your wood and furniture. Air purifiers also eliminate offensive odours. Aside from dust and pathogens, air purifiers are also able to capture pollen and pet hair. That's one less problem for those with sensitive respiratory tracts.
Types of indoor air purifiers in Singapore
There are two types of air purifiers in the market. The first type uses a HEPA (High-energy Particulate Air) filter and fan, the other is an air ioniser.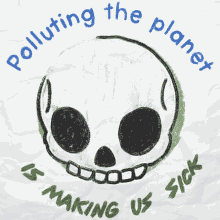 – HEPA filter air purifier
A HEPA air purifier pulls air into the unit and circulates it through the HEPA filter. It then cleans it before blowing the purified air back out into the room.
HEPA filters trap and capture at least 99.97% of airborne particles that equal to or larger than 0.3 microns. This means that even the tiniest of airborne pollutants, even those invisible to the naked eye will get trapped in the filter and not be inhaled in by you. 0.3 microns is the benchmark to be classified as a HEPA filter.
However, HEPA air purifiers are usually more expensive than ionisers, due to the quality of the filters and the stricter requirements to be granted "HEPA" status. There is also the additional cost of replacing the filters.
– Air ioniser
An air ioniser purifies the air in a room by electrically charging air molecules. It creates negative ions using electricity and discharges them into the air. These negative ions attach to positively charged particles in the room such as pollen, bacteria, dust, allergens; and bond together to create dense dirt particles that cannot float in the air. These particles fall to the ground and are much less likely to be inhaled. You can vacuum or mop these up.
Some ionisers even come with a special electrostatic collection plate that attracts these heavy particles and collects them. You have to wash it regularly but the upside is you can use it repeatedly.
Without a plate, as the allergens are not trapped with a filter, they can be stirred back into the air if you do not clean your home regularly and well.
Don't want to break the bank?
If you are concerned with budget, but still want to have clean air throughout your entire home, we suggest getting a HEPA-filter air purifier for the places in your home where most time is spent. For the lesser used rooms, you may consider investing in an air ioniser.
Purify your home
True Hepa Filter (filters 99.97% of all particles)
PM 2.5 Counter
Coverage Area: Up to 80m2
Produces Anions
Noise: As low as 20dB
German Design
Same Day Delivery – within 2 hours
The Cosmo Prime Air Purifier embodies trademarked technology and smart design to give you a long-lasting, silent and powerful air purifier.
As Singapore's best-reviewed and best-selling air purifier, you can rest assured of its top-notch quality.
Let's take a look at its impressive features.
A Silent-VX motor allows even the lightest of sleepers to fall into a deep slumber. In Sleep Mode, noise level measures a mere 20dB. This product even emits a pleasant blue nightlight for better quality sleep. It is even designed with an optional night light for those who wish to experience a new level of comfort.
This air purifier in Singapore releases healthy anions in Anion Mode. Anions are in abundance in forests, mountains, waterfalls, beaches, and oceans. These anions are known to boost mood, clean the air, relieve allergies, enhance overall immunity, and promote deeper sleep.
Combine this with the Cosmo's 3-in-1 air filter system, it will be just like clean-living in the pristine countryside. Your mind, body, and lungs will thank you for it.
Unlike any other air purifier in the market, the Cosmo features a 360 Design. While most air purifiers absorb air from one side, Cosmo Prime ™ filters absorb particles from all sides, and efficiently keeps pathogens away from the air that you breathe.
The Cosmo Prime Air Purifier has a ParticleCount ™ sensor that measures PM2.5 particles in the air, and in real-time. The useful LED light of the air purifier changes according to the air quality, so you are always aware of your environment.
For such a powerful air purifier, it comes in a relatively compact size. Measuring 49.7cm x 27cm x 30.3cm, the Cosmo is compact but twice as powerful. This is because Cosmo's compact motor takes up half the space and creates twice the volume of clean air, compared to most purifiers in the market.
Cosmo is such a smart air purifier that it is even controllable through an app via Wifi, so you can change its settings anytime, and from anywhere. Complete control even when you are out of the home!
With its excellent technology and fair price point, we give this product a 5-star rating.
The Cosmo Air Purifier costs S$450.00. You can order it on airpurifiers.s
Value for money 
Tall and slim design
Value for money
Cleans up to 48 square metres
Cleans 6660 liters of air per minute
High precision laser particle sensor
The Mi Air Purifier 3 is a one-up from the previous 2.5 model. Tall, slim and minimalist in design, this air purifier adapts to most interior decors. Compared to it predecessor, the Mi Air Purifier 3 boasts greater efficiency and covers a larger surface area of up to 48 square metres. This makes it ideal for bedrooms and apartments.
The most significant improvement of this model is that it finally comes with a true HEPA Class 13 filter instead of the EPA filter that was included with previous models. This HEPA filter clears out 99.7% of smoke, dust, spores, and fine particles.
Along with the HEPA filter, the Mi Air Purifier 3 also gains a new rear-tilting centrifugal fan and brushless motor. This means that this model is now capably of providing a clean air delivery rate of about 380 cubic meters per hour. This is a significant upgrade from the 310 cubic meters per hour rating of the previous model.
The new OLED touch display replaces the previous model's physical buttons, and shows you the air quality and operation setting. You can set a favourite setting for easy tuning. You can even connect it to the smart app.
The maximum power used is only 38W when switched on for 24 hours.
This air purifier also cleans much more quietly, at 32.1dB(A) to 64dB, depending on the setting.
Most reviewers agree on the efficacy and low price point of this air purifier, and this is why we give this product a 5 star rating.
The Mi Air Purifier 3 costs S$199. You can order it on Shoppee.
Latest technology and real-time air quality report
Cutting edge Cryptomic technology that doesn't require replacement
Sleek minimalist design
Air multiplier technology
Backwards airflow mode
Link to Dyson app and monitor air quality
The only reason we have listed this product in second place is because of its price. It is significantly higher than the Mi Air Purifier 3, but, we have to admit that the cutting-edge research and technology that has gone into making this air purifier-fan places this product in a class of its own. In Singapore, where it is summer all year round, this air purifier-fan emits a powerful stream of purified airflow that cools your family down instantly.
Reviewers rave about the incomparable intelligence of this product, which automatically detects airborne particles and gases, then diagnoses and reports them in real-time. For instance, if the product detects that someone is cooking, or the presence of cigarette smoke, the filter as well as the Dyson app instantly displays elevated levels of the offensive air quality and instantly increases airflow. Such is the intelligence of the product that it is able to adapt to your lifestyle if placed on Auto mode.
More importantly, this results in the marked reduction of allergies amongst family members, removal of cooking odours and a significant decrease in bad indoor air quality.
The Dyson Cryptomic™ technology also destroys formaldehyde.¹ It works continuously and doesn't need replacing. It's HEPA and activated carbon filtration captures 99.97% of particles as small as 0.3 microns.
Air Multiplier™ technology projects purified air throughout the room.
Another unique Dyson technology is its Backwards airflow mode, where the unique Dyson air valve projects air through the back of the machine. This is useful if you prefer to purify indoor air without cooling you.
Its unique ability to oscillate 350˚ projects purified air around the entire room.
In Night mode, it monitors and purifies using the quietest settings, with a dimmed display. In this way, you get more restful sleep.
Sleep mode enables you to programme your machine to turn off after pre-set intervals, between 15 minutes and 9 hours.
Monitor your air quality remotely in real-time by linking it with the Dyson Link app. Reviewers report seamless delivery of real-time information such as checking on the air quality while you are in the office, or start cooling your home while still outdoors but on the way home so you return in absolute comfort.
Because of its amazing features, we definitely think this product deserves a 5-star rating too.
The Dyson Pure Cool Cryptomic TP06 costs S$999. You can order it here.
Reap the benefits of high-density plasma-cluster ion technology
Beautifully simple and company design
High density plasmacluster ion technology
User friendly operation
Low power consumptuon and quiet operation (25dB)
Fan speed indicator on front panel
If you only have a small apartment, and would like to have perfectly clean indoor air quality, then the SHARP Plasmacluster Air Purifier FP-J30E is perfect for you. It purifies an area of up to 23 square metres.
It uses a three-step dust collection system. The first step involves plasma cluster ions that reduce static electricity. In the second step, dust is collected using a powerful air suction and airflow circulation. Finally, it captures the airborne dust and odour particles with a filter.
The High-Density Plasmacluster technology purifies your air with the same ions as in nature. It removes airborne mold, allergens, airborne dust mite allergens and clinging odours. It even suppresses certain airborne viruses. In Haze Mode, this air purifier powerfully collects haze particles and keeps your room air pristine.
In Sleep Mode, the fan will automatically switch to low speed so it is silent while you sleep.
It has been certified as safe and reliable, whereby its GLP-compliance has delivered highly reliable safety data on Sharp's plasmacluster technology.
All in all, this is a fuss-free product that purifies indoor air, is affordable and comes in a beautiful design.
We give it 4 stars!
The Sharp Plasmacluster Air Purifier FP-J30E costs S$228. Order it now on Lazada.
Smart and reliable cleaning of large spaces 
Modern and sleek design
Automatically monitors, reacts and purifies indoor air
Gets rid of allergens like dust mites, viruses and bacteria
Powerful model that cover up to 95 square metres
Connects to Air Matters app
This is a powerful, professional-grade air purifier for those who wish to cover more area, of up to 95 square metres. It automatically monitors, reacts, and purifies the air in your home, getting rid of allergens such as dust mites, viruses, or bacteria.
The user-friendliness of this air purifier is one of the reasons for its popularity. Users love that they can check their indoor and outdoor air quality with the connected Air Matters app. Based on the indoor and outdoor air quality and pollen levels, the app gives you the advice to help you manage your exposure to the allergen or bad air.
This air purifier carries three automatic modes – General, Bacteria, and Allergen mode. This is in addition to five other manual modes that range from extra-quiet 'sleep' to extra powerful. The special Allergen Auto Mode is effective in removing common airborne allergens. The instant the purifier detects the slightest change in air quality, its cleaning performance to remove airborne allergens is boosted. All you have to do is to pick the one that is ideal for your preferred purification.
Philips AeraSense is a professional-grade sensor that continuously monitors the air and automatically adjusts the fan speed when it detects a change in particles. It also accurately identifies fine particles that are smaller than PM2.5. It then processes this information to ensure that the purifier's settings are at the ideal level for current air conditions. In real-time, AeraSense displays the PM2.5 level via a numerical display and a color ring on the dashboard of the air purifier. This makes the invisible pollution visible. The color ring provides an additional visual cue, ranging from blue (good pollution & particle level) to red (bad pollution & particle level). In this way, you're always aware of the air quality in your home.
The air purifier is also equipped with Vitashield IPS with aerodynamics design and extra thick NanoProtect Filter boosts clean air delivery to 393 m3/hr, effectively removing particles, allergens, bacteria, and viruses.
A truly amazing product that leaves you assured that you and your family is in good hands. For this, we give it 5 stars.
The Philips Series 3000i Air Cleaner AC3259/30 costs S$899. You can buy it on Lazada.
The versatile all-in-one solution
Beautiful design
4-in-1 function
DC Brushless Motor System
Far Infrared PM2.5 particle sensor
3 programmed modes, 5 speed settings
Novita is a renewed and trusted home-grown brand for air purifiers in Singapore, and for good reason. The Novita 4-in-1 A4S Air Purifier caught our eye for being an all-in-one solution. It has a 4-stage filtration system that keeps airborne allergens and germs at bay while improving the humidity level, sanitizing the air, and freshening your indoor air quality all at once. For those of you who want one cutting-edge gadget that does it all, this is the product for you.
First off, one advantage of this product is that it is built-to-last. This air purifier uses a DC Brushless motor system that guarantees a quieter operation and is lighter than the usual brush DC motor. Being brushless also reduces wear and tear, improving the efficiency and life expectancy of the air purifier.
But it's unique selling point has got to be its comprehensive four-stage filtration system that includes Purify, Humidify, Ionize and Sanitize.
Purify: It uses the PuriPro filtration system, a washable mesh filter, cool catalyst, granular activated carbon, 99.97% true HEPA filter to effectively trap and keep airborne allergens, germs, and odour at bay
Humidify: You don't have to invest in an additional humidifier for your home because the Novita 4-in-1 A4S includes this step. It restores the moisture in your air and prevents dry mouths and dehydrated skin.
Ionize: Enjoy the calming effects of millions of negative ions. Negative ions bind with positively-charged particles like dust, bacteria, pollen, smoke, and allergens. It creates dense dirt that falls to the ground so you do not inhale it. But you will need to clean your living space regularly so the bound dirt does not re-enter your respiratory tract. The release of negative ions also freshens your indoor air, relieves stress, boosts energy levels and increases your alertness.
Sanitize: Added to these great features is the Novita Air Purifying Solution Concentrate which proactively sanitizes your air by oxidizing 99.99% of bacteria through the humidification function, hence protecting you and your family.
This air purifier is also equipped with a far PM2.5 particle sensor and an air quality sensor light that allows you to quickly know the current air quality in your home
It has an energy-saving smart night mode that is quiet (38dB).
For the good reviews this product received, and the fact that it is full of great features, we give it a resounding 5 star rating.
The Novita 4-in-1 Air Purifier A4S costs S$799. Buy it on Lazada and get 2 free bottles of purifying solution.
Recommended by more doctors than any other brand
Trusted brand
True HEPA filters
Intellicheck indicator
Quietcare noise reduction
Surround seal
Honeywell is one of the most popular air filter brands in Singapore and is believed to be recommended by more doctors to their patients than any other brand.
While this brand is not particularly known for its aesthetics, it is known for its effectiveness in cleaning out air. It is ideal for a typical condominium or DHB bedroom of up to 46 square metres. It is designed with a handle that enables you to move this air purifier from room to room, depending on your purifying needs. It comes in a relatively compact size of 48cm x 31cm x 44cm
If you or a family member suffers from asthma, respiratory problems or allergies, or you're looking at a case of a medical condition at home, then this is a good air purifier to consider.
One of the most crucial features of the Honeywell HAP18250 is that it is equipped with 3 filters – a true HEPA filter which removes 99.7% of airborne contaminants at 0.3 microns including dust, pollen, tobacco smoke, mold spores, and cat dander. It even helps reduce viruses and bacteria.
Its activated carbon pre-filter captures larger airborne particles and helps remove common household odors; while an additional CPZ (Carbon, Potassium Permangadante and Zeolite) filter is a highly effective material in reducing odours, tobacco odours, pet odour, and volatile organic compounds like glue, adhesives and paint solvents.
In fact, this air purifier is also so powerful that it is able to clean the air five times per hour.
An Intellicheck Indicator reminds you when it is time to replace the filter so you always are assured of great quality air indoors.
Its Quietcare Noise Reduction technology keeps noise levels low, even while this air purifier works hard to clean large volumes of air.
Its Surround Seal design ensures an air-tight compartment that prevents leakage while moving clean air through the filters.
Despite its less attractive design, we feel that the saving grace of this air purifier lies in its powerful features and efficacy, and so we rate this product 5 stars.
The Honeywell HAP18250 Air Purifier costs S$748. You can buy it on Lazada.
We hope that you are now equipped with sufficient knowledge to choose an air purifier that suits your needs. Stay healthy!
Related Topic: 12 Best Air Purifiers in Singapore (2020) To Fight The Haze
Written by: Karen Tan
Related posts
Subscribe for newsletter
* You will receive the latest news and updates on Singapore's best trends!