Quality sound is essential in taking the audio experience to the next level. Getting the best soundbars in Singapore can sometimes be a cumbersome task, especially if you don't have the knowhow on the distinctive factors to cut yourself the best deal. Soundbars have come in handy for the majority of people who don't fancy the numerous cabling that comes with installing the traditional home theatre systems.
Soundbars come in a wide range of variety and price. This essentially insinuates that different soundbars provide different functionalities that caters to differing needs.
Not only does price play a significant role in whatever choice you make, but features like Bluetooth, built-in voice controls, and allowing app settings are also crucial. To help you simplify the task of getting the best soundbars in Singapore, we have compiled a list of the ten best soundbars to buy in Singapore.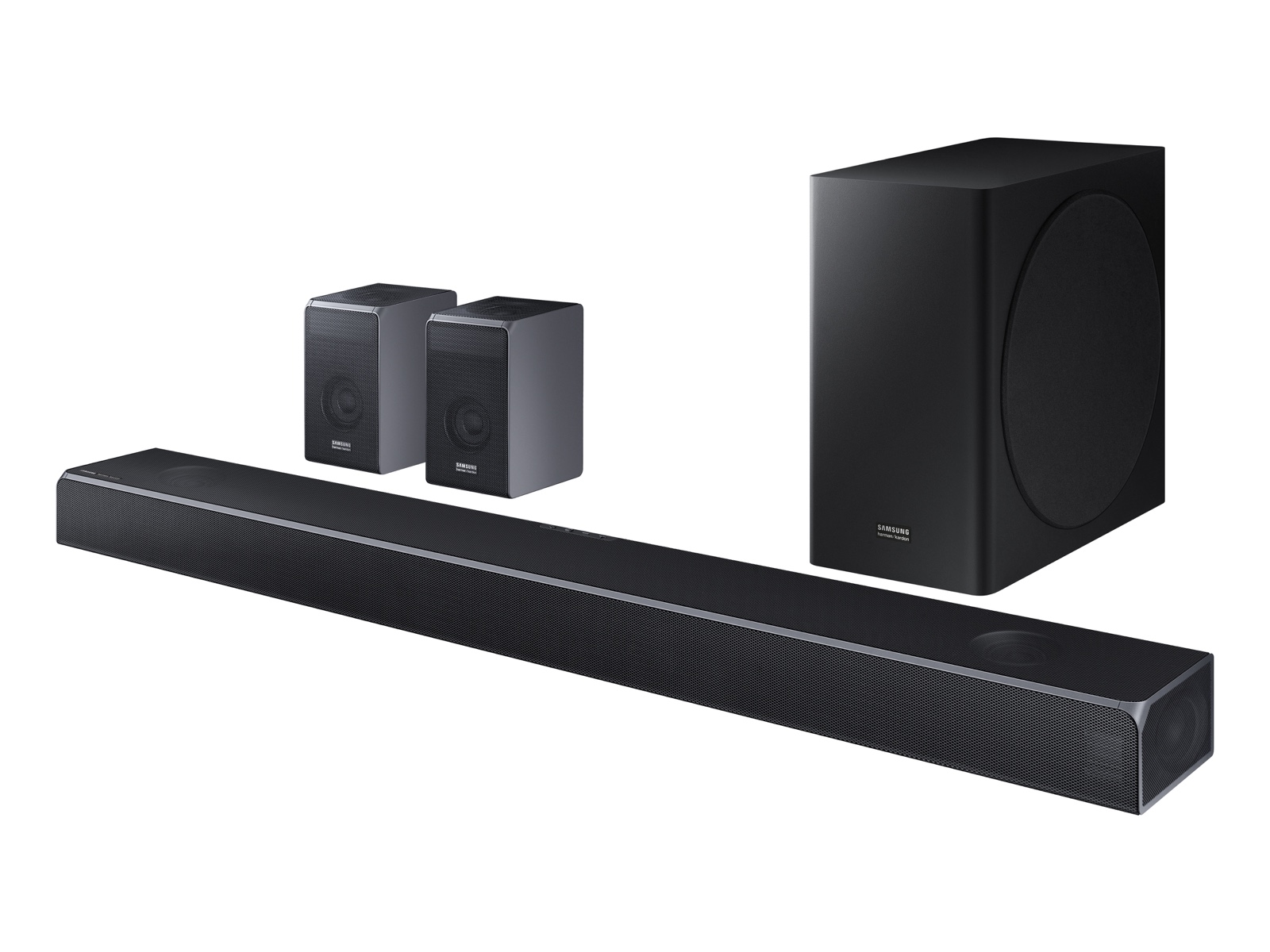 Samsung has been a market leader in the technology world for quite some time now. The Samsung 7.1.4-Channel Soundbar with Dolby Atmos HWQ90R is a product of collaboration between themselves and Harman Kardon. The collaboration resulted in the creation of a unique technology that optimizes sound based on a particular scene the viewer is watching. Thus, allowing you to hear every detail of a voice.
This product also comes in handy for gaming enthusiasts courtesy of advanced gaming settings which makes the gaming experience more fun. It comes with two wireless rear speakers that perfect the quality of sound in any room. The wide range tweeter ensures high-quality audio travels in all angles. Moreover, the addition of another wireless speaker sends sound waves at low frequencies. You can get your hands on the best soundbar in Singapore for $1,103.
The Xiaomi brand has revitalized the technology world, including the soundbar market. Not only is Xiaomi challenging other soundbars in terms of quality, but it's also giving consumers a mouthwatering deal in terms of its amicable price. It provides pleasant audio courtesy of the 8 unit sound system and two inbuilt speakers that come with it.
Just like any other Xiaomi products, this soundbar is simple and user-friendly. Additionally, if you're tight on budget, the Xiaomi Mi Soundbar is the best option. It further comes with a wall mount bracket, Bluetooth connectivity option, as well as HDMI ports for as little as $119. This is truly one of the best soundbars for value in Singapore.
Unlike many soundbars that come with an extra speaker, the Bose Solo 5 TV Soundbar comes as a single standalone device, just as its name suggests. That should, however, not make you doubt its capabilities. The Bose Solo 5 TV Soundbar is made to enhance your TV watching experience by enabling you to hear every detail of sound.
Its singular nature also makes it possible for you to mount this soundbar wherever you deem fit in the house. Additionally, one of its significant advantages is its capability to play distinct and clear bass while balancing sound coming from the TV set.
Bluetooth connectivity for seamless streaming of music and control of multiple devices due to its remote system are among the list of things that make Bose Solo 5 TV Soundbar a must-have product. You can purchase this product at a reasonable price tag of $349.
Sony is a household name in the world of stereo. Thus, it's no surprise that Sony HT-S100F is one of the most revered soundbars anywhere in the world. What makes it different from other soundbars is its attention to front surround technology that produces magnificent sound around the house, giving the sensation of having installed speakers everywhere in your house.
It's also a single stand Soundbar, meaning you will only require small or minimal space to set it up. In other words, you can integrate it into different house setups classily. It also has an inbuilt tweeter that ensures the production of quality sound. This can also be said about the two inbuilt speakers that are integrated into it.
The Sony HT-S100F is also easy to set up on your TV, and with it retailing for $149, you are certainly getting a good deal.
Meridian Technology is a leading manufacturer in the production of audio and stereo systems. Partnering with LG in the creation of this Soundbar can only mean that an even better product is in store for you. This amazing product comes in the form of five wireless inbuilt speakers that are fully dedicated to the production of quality bass sounds. It supports multiple audio types. In other words, you'll have a wide range of sound to play when using this Soundbar.
Its numerous control options make it a worthy purchase; they include a smartphone app and a Google Assistant voice control. It also supports multiple audio formats as well as Wi-Fi, Bluetooth, HDMI ports, and Chromecast as connectivity options. It retails for $1,399.
JBL is undoubtedly a market leader in producing quality sound products. The JBL Soundbar is not an exception. It has a sleek and top of the art design that complements the customizable bass that makes it stand out in the rather crowded soundbars market in Singapore. The subwoofer solely produces quality bass that works well with the sound produced from the rest of the device.
Getting a flexible Soundbar that can be optimized every time you watch something different is not easy. That's where the JBL Soundbar and Subwoofer prove to outdo the rest. It has a unique feature that provides different sound modes that can be customized to suit whatever movies you're watching or music you're listening to.
JBL Soundbar and Subwoofer come with multiple HDMI ports to ease connectivity, and for $295, you should quickly get yourself one.
Just like Xiaomi, the Nakamichi SoundStation is an affordable yet quality Soundbar. It has fewer number of inbuilt speakers but has a special inbuilt digital signal processor which makes sure the Soundbar maintains all the necessary qualities for the production of high-quality sound. The wireless subwoofer comes in handy in aiding the main component to produce powerful sound. Above all, for its price, this gadget is undoubtedly a steal and is truly one of the best soundbars in Singapore.
Nakamichi SoundStation comes with a wall mount bracket and two inbuilt brackets. It also has two inbuilt speakers, as well as Bluetooth and HDMI for connectivity. With all its features, the Nakamichi SoundStation is undoubtedly getting value for money. Nakamichi Soundbar sells for $249.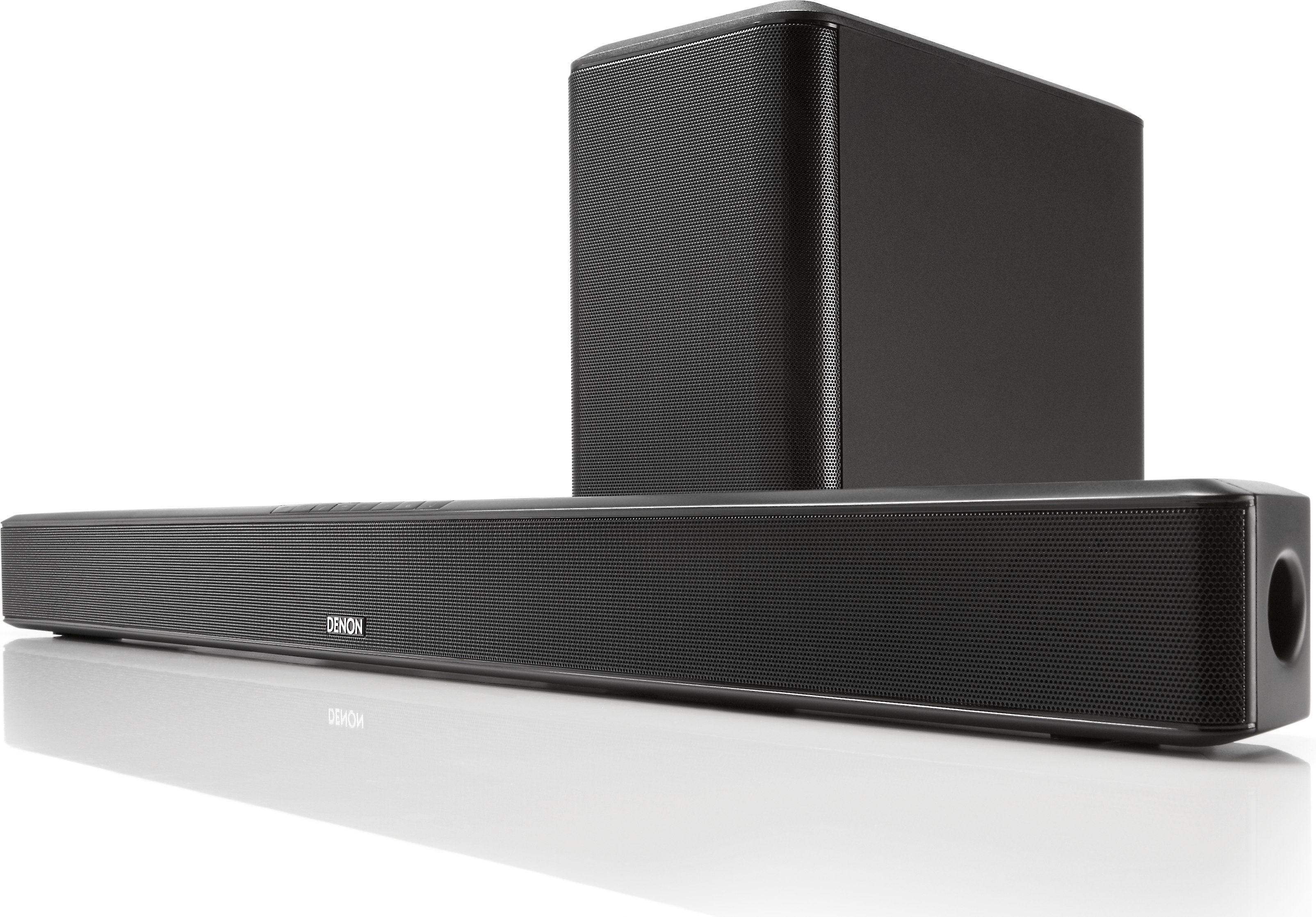 Denon Soundbar is the perfect Soundbar audio system for any movie lover. It has an extended subwoofer but is still small enough so as to not require a lot of space for its set-up.  Its most significant advantages are its powerful bass as well as its quality and dynamic sound system. It tends to capture a listener's attention by taking you to the virtual world of images courtesy of its originality, especially when watching movies or your favourite TV shows.
Denon Soundbar has multiple input ports that will cater for all the gadgets or HDMI that you'll want to be plugged in. It has numerous connectivity options like Bluetooth to help you stream any content of your liking. Retailing at $899, you can get yourself this stereo marvel.
The Sharp Sound Bar Home Theatre System is a flexible and dynamic Soundbar as it can perform exceptionally well in any kind of audio. The Soundbar supports quality content in music, movies, and news visuals. Just like the Nakamichi Soundbar, Sharp Sound Bar Home Theatre System also has a digital signal processor to boost the few inbuilt speakers.
It supports a wireless remote control and excellent connectivity options, including Bluetooth, USB, and HDMI cable ports for secure connectivity. While Sharp is much known for producing very professional and high-quality products, Sharp Sound Bar Home Theatre System hasn't disappointed in the design bit of it. The design is sleek and pleasing to the eye. For $159, you'll be able to get yourself this Soundbar.

Philips' soundbar is another fantastic product that did not fail to make our list. It supports FM radio and has the capability to auto-scan it; that's what makes it so unique compared to other soundbars in the market. It also has an extended wired subwoofer that swiftly complements the sound that comes from the primary device. The whole listening experience can be made better by using options such as Bluetooth and portable USB devices.
With all these qualities, it's easy to understand why Philips HTL1193B carries the tag of the 'best Soundbar with subwoofer and FM radio.' The preset feature also makes it easier for you to relax as the Soundbar performs most of the tuning functions automatically. Philips HTL1193B retails at $239.
While getting a Soundbar that best suits you might seem like a huge task to accomplish, taking to account the various dynamics discussed above will surely ease the task. Getting one, especially in Singapore, has now been made a whole lot easier with all this information at your disposal. It's also advisable to consider other critical things like the space available at your home before making a purchase.
Related posts
Subscribe for newsletter
* You will receive the latest news and updates on Singapore's best trends!