10 best mattresses to buy in Singapore for your beauty sleep
Best In Singapore, 7 months ago
1
7 min

read
67
An essential starter guide to owning your very first mattress; at its best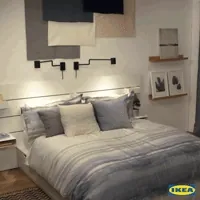 Given the hectic and fast-paced lifestyle that we are leading every day, acquiring a night of rejuvenating sleep is significant for a subsequent productive day ahead. One of the most critical pointers that would assist us in attaining rested sleep daily is to have the best mattress that we can depend on every night.
A firm and comfortable mattress would allow us to recover and recharge physically. On the contrary to owning a mattress that is too soft or too hard. Nevertheless, most individuals are clueless about how to go about selecting the idealistic mattress from a variety of available choices when it comes to buying a mattress in Singapore.
In this article, we will focus on the top 10 mattresses; based on trusted user reviews, manufactured by notable mattress brands that are widely available in Singapore. One thing is for sure; pricing will not always act as a deciding factor for a worthy purchase over a quality mattress.
In short, the top 10 best mattresses to highly consider for your next purchase are classified below:
Renowned for their hybrid mattresses that utilise materials like memory foam, latex, and pocket springs to establish the ideal sleeping experience. Their Hybrid Mattress is also made with pressure-relieving foams that caters both support and comfort throughout your body.
Given the case of the mattress being shared by a couple, the top class memory absorbs any physical movement so that the person can stay asleep without getting aroused in the middle of the night. The Hybrid Mattress also makes use of an innovative thermal cooling gel that keeps the body cool as it induces airflow throughout the mattress.
One can get a top-quality mattress at a lower price in relation to other brands. Ranging from $399 to $899, individuals are amazed at how they are able to acquire a hybrid mattress without paying extra.
Shopping at their retail outlets revolves around buyer friendliness as the company itself offers a 120-Night trial, which denotes that should the buyer dislike the mattress in any way, the staff will retrieve it back and provide a full refund.
Do take into account that Origin Mattress offers one of the speediest deliveries island-wide, with a free 2-Hour Delivery option for all purchases. Pairing up with their 120-Night Trial, this makes shopping for hybrid mattresses very convenient.
Seahorse mattress patrons can order mattresses from online shopping platforms like Lazada. This line of mattresses has been well-known in Singapore since 1987; for being one of the conventional mattress choices with affordable pricing around.
Seahorse mattresses are also famous for their durable and sturdy mattresses that are capable to last for years; with proper care and maintenance. That would include the cheaper mattress models. The cheaper mattresses of Seahorse are priced at around $300 only. With that being said, the mattress can already make available users with a good level of support and comfort.
Simmons Mattress is one of the top selections in mattress providers as accredited by prestigious 5-star hotels worldwide, their mattresses are widely used by hotels such as Shangri-La, Marina Bay, and Marriot. The hotels provide high-quality and luxurious mattresses that can genuinely allow hotel guests to have a comfortable sleep during their family vacation.
With this, consumers can be assured that when a mattress is purchased from their Beautyrest series, users will feel as if they are sleeping in a 5-star hotel every night. An additional feature of the Simmons mattresses is their luxurious pillow tops that are made with wool, silk, and cashmere that reveal a high-class look.
Sealy Mattress is yet another long-running mattress manufacturer renowned worldwide. Founded in 1881, the company started fabricating their Posturepedic mattress range in the 1950s, which is specially made for individuals who have sleep problems due to poor posture. Sealy collaborated with orthopaedic surgeons to produce mattresses that would aid people to get a good night's sleep while still providing them with the support required for their bodies.
Sealy Posturepedic mattresses comprise the Palatial Crest and Exquisite which are constructed with layers of high support materials. Each Posturepedic mattress is tied to a 10-year guarantee and with prices ranging from $1300 to $10000 each.
A premier mattress manufacturer located in Malaysia, Getha mattress, has been around for more than 50 years. The company had established itself as producing premium mattresses that can last for many years.
The manufactured mattresses are famous for their 100% natural latex mattresses that provide assurance to consumers for an equal balance between support and comfort. The company itself have generally a wide array of mattress choices that shoppers can opt for, in which all are certified to be harmful chemical-free. Since Getha Mattresses utilise natural latex materials, their mattress prices are slightly more expensive; ranging from $1500 to $20,000 each.
Tempur Mattress has been making high-end mattresses since the 70s. Fun fact; their mattresses are first created by NASA as cushion supports for astronauts. Since then, the materials that were used for this innovation were integrated into a sturdy mattress that still provides nightly good nights of sleep even to this day.
By navigating to their official website, users will have the option of choosing if they would like a soft, medium, or firm feel for their mattress type. The manufactured mattresses tend to be costly at around $3000 each. Hence, consumers have to be prepared for the costs when shopping for a mattress with Tempur.
Noa mattresses; originated from Canada, are largely welcomed by the locals in the Singapore Market due to the high-quality mattresses that the company is able to offer. Beginning from $499, their mattresses also employs high-quality materials like memory foam, pocket springs, and latex.
What provides them with an edge that most homeowners adore is their 100-night sleep trial offer that is bundled with free shipping and returns! This in turn made consumers feel better and at ease with their choice of the mattress first before closing the actual purchase.
Baton Sleep mattresses are available in either regular or hybrid variants. Users can make a selection depending on the firmness level of the mattress itself. Hybrid foams, like other mattresses in this list, utilises memory foam instead of normal mattress foam, so that it is firmer and appropriate for individuals who have sleeping or strained backs problems respectively.
The branding Baton Sleep is ideal for homeowners who have kids present at home as their mattresses are Certipur certified. This fundamentally means that all materials used in the manufacturing of the mattresses are free from harmful chemicals. The company also offers a 30-day free trial so users can trial either their regular or hybrid mattresses first before finalising their actual purchase.
King Koil mattress is an established mattress brand well-known around the globe. They offer different types of mattresses made from high-quality materials such as pocketed springs, latex, foam, or gel mattresses.
Slightly expensive over other quality mattresses, King Koil mattresses promise to make available firm support while still ensuring the user will have his/her deserved rejuvenating sleep. Their Latex mattresses are great options for individuals who have spinal problems since it serves great support and conforms to the body shape of different individuals. Users will have uninterrupted sleep even if there is movement on the other side of the bed. If shoppers are sourcing for a mattress at a luxury price, then mattresses from King Koil should be one of the key brands to consider.
Much like the Origin Mattress, HipVan Mattress also advertises the comfort and support of their mattresses to potential consumers widely, due to their memory foam, latex, and pocket springs materials.
This well-known mattress brand is also well capable of providing the user with a cool and invigorating sleep even during the hot summer in Singapore, as Adaptive Fabric is being used to cover the mattress. Besides that, the mattress also comes with a pillow topper that has the ability to absorb body aches to keep one energized and prepped for the next day.
In a nutshell, you can get the best mattresses around from the relevant brand stores, furniture megastores, and online marketplaces. Do make sure that you are not missing out on bedding fairs as well. There are also furniture sales happening at exhibition halls (E.g. Singapore Expo) typically every few months. Prices are usually the lowest at these clearance sales.
If you have read this far, then you are all set for your mattress-shopping adventure. Good luck!
Related Topic: 7 Best Fold-able Mattresses In Singapore that are built for comfort
Written by: Shawn
Related posts
Subscribe for newsletter
* You will receive the latest news and updates on Singapore's best trends!