5 Best Mosquito Repellents in Singapore to Prevent Bites
Best In Singapore, 9 months ago
1
7 min

read
52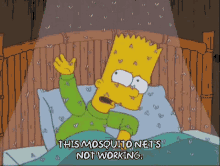 Mosquito repellents is a must in Singapore. Dengue transmission is its peak during the months of May to September. With more people staying at home during the circuit breaker period, the risk of disease transmission is higher in the housing estates. As such, it makes sense to protect oneself and loved ones with the use of mosquito repellent.
There are basically two types of mosquito repellents – active chemical ingredients and natural ingredients. We highlight here the best five mosquito repellents for your use.
1) Elven Guard by Amber Shield
Elven Guard mosquito repellent is a local Singapore product designed to provide safe protection against mosquitoes, sand flies, flies, ants, ticks, leeches, lice, bedbugs, and a wide range of other biting insects. Elven Guard contains concentrated natural ingredients such as active para-methane 3,8 diol (PMD), citronellal, citronellol, isopulegol, and lemongrass. These active ingredients are safe on human skin but toxic on mosquitoes. It has a disinfecting effect on the skin, is non-greasy, and has a fragrant smell. Each application can last up to 8 hours of protection against mosquitoes. Re-application is advised for all-day protection and in hotter, humid environment. Elven Guard can be used in a variety of setting such as hiking, trekking, fishing, camping, expeditions, travel, construction site vicinities, and seasonal periods of higher rainfall in tropical climates.
According to its website information, it is claimed that Elven Guard has the following credentials:
Elven Guard has been clinically proven to repel Aedes mosquitoes and to prevent infection against Zike, dengue, yellow fever, and chikungunya.
World Health Organisation (WHO) has endorsed the effectiveness of PMD ingredients in Elven Guard against mosquitoes.
The London School of Hygiene and Tropical Medicine has tested the efficacy of Elven Guard with 100% protection against the Aedes mosquitoes for 8 hours on a single application.
Military troops and outfield personnel rely on Elven Guard for protection against mosquitoes in their outdoor exercises.
Professionally formulated and produced with international quality standards by compounding pharmacists and using pharmaceutical ingredients.
Made in Singapore and exported internationally.
Usage
Spray desired amount on parts of the body and clothing that may be exposed to insects. For children, use lightly on arms, legs, and exposed skin.
Caution
Avoid contact with eyes and lips. If spray gets into eyes, rinse with water. For external use only. Avoid use in children less than 1 year of age.
Expiry
2 years from manufacturing
Testimonies
"I have to agree that the product is fantastic. I have noticed that my kids rarely get bitten whilst wearing it." A. Metcalf
Order
A 100ml spray bottle of Elven Guard at the price of $20.20 (inclusive of 7% GST) can be ordered online via http://ambershield.com/product/elven-guard/.
In Singapore, Elven Guard is available at Amber Compounding Pharmacy Pte Ltd located at 221 South Bridge Road, Singapore 058770.
Website: www.amber-pharmacy.com
For online ordering with local and international deliveries, please visit refer to this website: www.ambershield.com.
For international deliveries, please visit online retailers www.24saturn.com.
2) Antimos301 Mosquito Repellent
Antimos301 is a patented formulation scientifically developed based on Chinese herbalogy study in Asia. It contains 4 active natural ingredients – Citronella, Pine Oil (from Pine Tree), Garlic Oil, and Camphor Powder (a white crystalline substance, obtained from the tree Cinnamonum camphora). The country of product origin is Malaysia.
Antimos Technology has received more than 18 awards in Malaysia and internationally since its inception in 1998 for the patented Antimos formulation of mosquito repellent. Some of the awards received are International Invention Awards 1998 Geneva, 1998 London, 1998 Malaysia, and 1999 China.
How does Antimos301 work to repel mosquitoes?
The right formulation of these four ingredients numbs mosquitoes' peripheral sensory nerves and olfactory system and thus disrupts their sense of smell. Since mosquitoes rely on their sense of smell to find the source of their blood meals, they will be unable to find their targets once their sense of smell is disrupted.
Features of Antimos301
Non-toxic
Safe for use by people of all ages including infants and those with asthma
Long-Lasting – Up to 21 days per container
Area coverage up to 85 square metre
100% Natural, Citronella Oil essence
Suitable for both indoor and outdoor
Can be for outdoor use such as Gardening, Fishing, Camping, BBQ or Picnic
Effective against mosquitoes and cockroaches
Formulation packed in a reusable container with a total weight of 20g
No spraying, no oily residue, no unwanted smoke, no electricity wastage, no unpleasant odour
Based on an independent trial conducted, Antimos Mosquito Repellent effectiveness stands at 93.3% on the first day of usage
Testimonies
Very satisfied! The smell is quite strong in the first place, however, it started to fade after a few weeks.
Order
Antimos301 can be ordered from www.Qoo10.sg website. Retail price is $28 / Q-price is $22.50 for 1 box of 6 x 20 gram container of Antimos301.
3) X3 Band by NatureHope
X3 Band is an all-natural mosquito repellent wristband infused with 3 natural plant essential oils – Citronella, Lavender, and Geraniol. The country of product origin in Singapore.
Features of X3 Band:
Wristband is made of premium microfiber materials
Infused with natural plant essential oils – Citronella, Lavender, and Geraniol
Toxic-free
A gradual release of active ingredients
Breathable and does not irritate skin or cause allergies
Long-lasting protection up to 120 hours
Easy to wear and adjustable with colourful designs
Suitable for all ages, safe for babies and children
Testimonies
Excellent Mosquito Repellent Brand
Good smell and comes in 6 different colours. My kids love it !
Repeated order. Recommended.
I Will purchase again!!! Great items!!!!!
Love this natural product. Highly recommended.. Total got 6 bands.. Value for money and this is natural so safe for my baby… hopefully effective.
Safe for children!! Repeated purchase from this seller. Very reliable product and effective against mosquitoes especially since I am in the dengue red zone.
Order
X3 Band can be purchased online via this web link https://naturehope.com/.
Each extra value pack contains 6 pieces of X3 Band wristbands.
Pricing:
| | | |
| --- | --- | --- |
| Quantity | Original Price | Promotional Price |
| 1 pack | $12.99 | $7.99 |
| 2 packs | $19.99 | $12.99 |
| 3 packs | $29.99 | $23.99 |
4) Bikit Guard – Korean Authentic Anti Mosquito Clip
Bikit Guard is a patented mosquito repellent clip that can be easily clipped on edge of sleeves, pocket, sneakers, caps, bags, edge cuffs, shoelace, the visor of the cap, or hat and backpack.
Country of product origin is Korea and is a hit item in Korea and Japan.
Features of Bikit Guard anti-mosquito clip:
Contain natural herb oil extract from Citronella, Cymbopogon Citratus, and Chamomile
Citronella is the active ingredient acting as a mosquito repellent
Cymbopogon Citratus performs other functions as deodorant, deworming, anti-infective and skin conditioning
Chamomile improves sleep, relieves skin itching and deworming
Suitable for babies, kids, pregnant ladies and all aged adults
It can be used for indoor or outdoor activities such as camping, hiking, fishing, school, playgrounds, etc.
Effective performance for 2 to 3 months
Enhance performance by using 2 or more guard clips
Testimonies
Useful product. Wish there re some adult designs.. but overall ok
Great product. My kid loves it and no mosquito bites so far! Easily attached onto clothes and shoes
Precaution
Check for the genuine validity sticker on the back of the Bikit Guard clip package to ensure it is authentic Korean product.
Order
Bikit Guard clips can be ordered online via www.qoo10.sg.
The retail price is $21.
5) NeutriCare Mosquito Repellent Patch
NeutriCare mosquito repellent patch is an all-natural Peel-Stick Patch with effective protection against Aedes, anopheles and Culex mosquito, sand flies, and insects. The country of product origin is Taiwan.
Features
Each patch contains 80 mg of essential oil of Citronella and Lemon Eucalyptus
Up to 12-Hours of protection per patch
12 patches per box
144 hours of protection per box
Clinically tested and proven efficacy
No chemicals, spray or sticky lotions
No skin contact needed.
For indoor and outdoor use
Safe for infants, children, and pregnant women
Testimonies
2nd time buying. happy with purchase
Good and value mosquito patches. Like this mosquito patches a lot, smell last longer than others brand. Seller delivery also was fast
Repeat order. Kids have not been bitten since the use of patches. Kids were bitten on one night that they did not wear patches, proving the effectiveness of wearing patches
Order
Available for purchase at Watsons, Unity, Guardian, Kiddy Palace and Takashimaya.
Qoo10.sg offers ULTRA-VALUE PROMOTION 9+1 for NeutriCare All Natural Mosquito Repellent Patch at a retail price of $89 / Q-price of $63.
Written by: Michelle
Related posts
Subscribe for newsletter
* You will receive the latest news and updates on Singapore's best trends!